Pembuatan Alat Simulasi Trainer Adder dan Subtractor
Tommy Fadel Fahrezi

Prodi Studi Avionika, Universitas Nurtanio, Bandung

Yoana Nurul Asri

Prodi Studi Avionika, Universitas Nurtanio, Bandung
Keywords:
Trainer, Adder, Subtractor
Abstract
Pada dunia pendidikan khususnya elektronika memerlukan alat penunjang praktik seperti alat praktik rangkaian digital salah satunya ialah trainer. Dasar dari pembentukan sistem digital trainer adalah gerbang logika. Rangkaian digital terdiri dari sekelompok gerbang logika, yang beroperasi dalam bilangan biner. Untuk membuat trainer ini di butuhkan gerbang logika. Gerbang logika yang dipergunakan untuk membuat trainer adder dan subtractor yaitu: Inverting Gate, AND Gate, OR Gate, dan Exclusive-OR Gate. Untuk menjalankan trainer adder dan subtractor ini dibutuhkan tegangan 220 VAC dan menghasilkan output sebesar 5 VDC . Saat switch menghasilkan on, maka output bernilai 1 dan off menghasilkan output bernilai 0. LED berfungsi sebagai tampilan output dari rangkaian trainer. Pada trainer adder ini berfungsi untuk melakukan pertambahan suatu bilangan biner, yang terdiri dari 2 macam yaitu half adder dan full adder. Half adder berfungsi untuk pengoperasian pertambahan bilangan biner dengan 1 bit, kemudian untuk full adder berfungsi untuk melakukan pengoperasian pertambahan bilangan biner penuh lebih dari 1 bit. Sedangkan trainer subtractor berfungsi untuk melakukan pengurangan yang terdiri dari half subtractor untuk rangkaian operasi pengurangan sebagian pada data-data bilangan biner 1 bit. Full Subtractor untuk pengurangan penuh dengan bilangan biner lebih dari 1.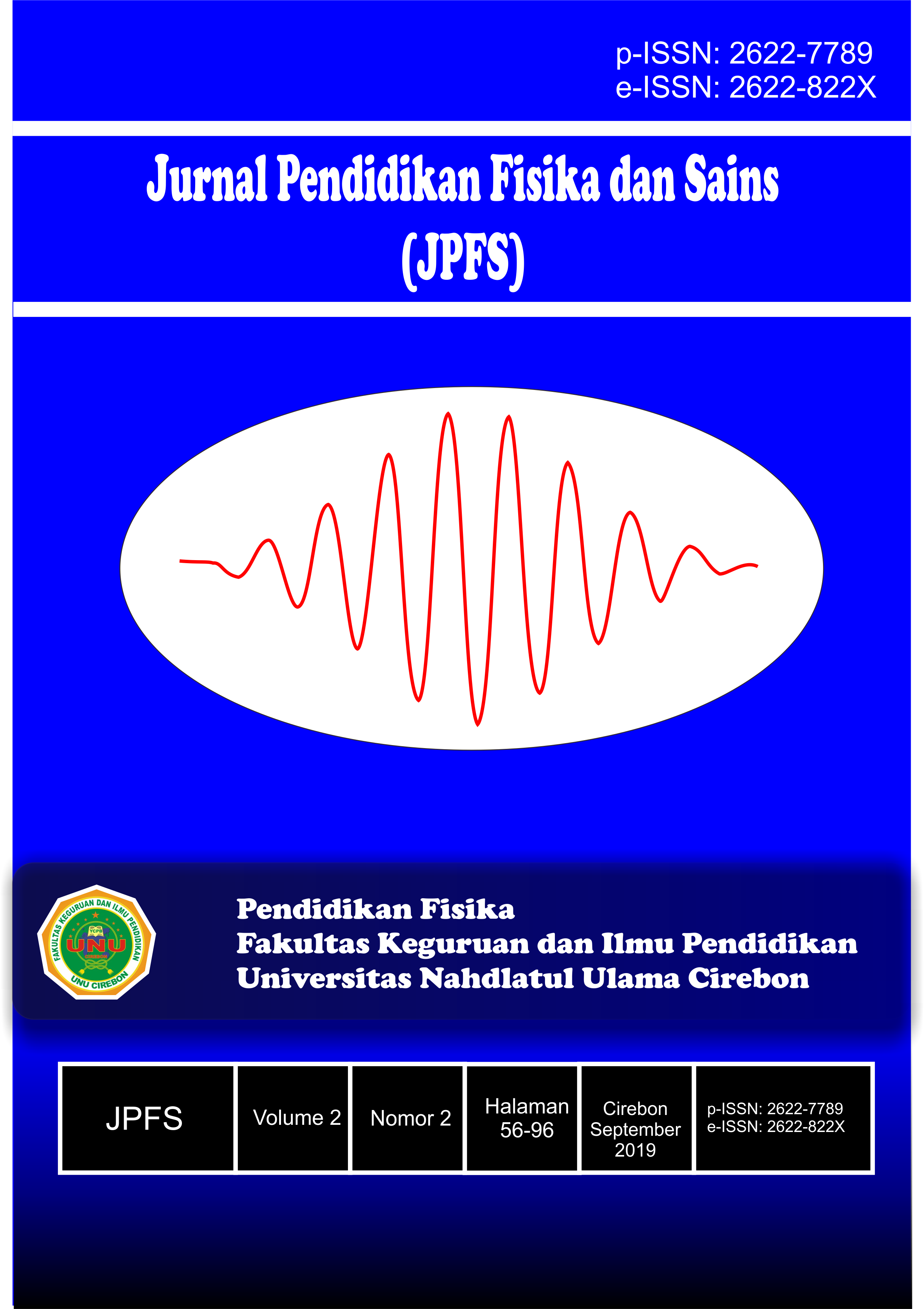 How to Cite
Fahrezi, T., & Asri, Y. (2019). Pembuatan Alat Simulasi Trainer Adder dan Subtractor. Jurnal Pendidikan Fisika Dan Sains (JPFS), 2(2), 72-79. Retrieved from http://journal.unucirebon.ac.id/index.php/jpfs/article/view/34
With the receipt of the article by the Jurnal Pendidikan Fisika dan Sains (JPFS) Editorial Board and the decision to be published, then the copyright regarding the article will be diverted to Jurnal Pendidikan Fisika dan Sains (JPFS).

Jurnal Pendidikan Fisika dan Sains (JPFS) by http://journal.unucirebon.ac.id/index.php/jpfs is licensed under a Creative Commons Attribution-ShareAlike 4.0 International License.